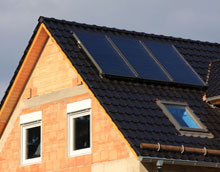 Alternative Energy Systems
Geothermal Heating and Cooling, Thermal Solar Domestic Hot Water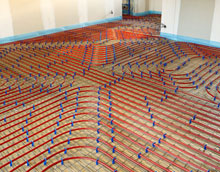 Hydronic Energy Systems
Radiant in-floor heating and cooling, Snow and Ice Melting , Low Temp Panel Radiation, Traditional Cast Iron Radiation, Residential & Commercial Boiler Room Schematics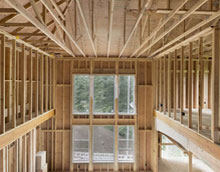 Forced Air Energy Systems
Conventional Forced Air Heating & Cooling, High Velocity Cooling, Multi Zone Forced Air Energy Systems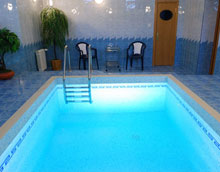 Dehumidification Systems
Indoor pool Dehumidification, HRV (Heat Recovery Ventilator) ERV (Energy Recovery Ventilator)
We Design for all types of residential, commercial and industrial properties
Modern Contemporary Homes

Commercial Properties

Industrial Applications
Who We Are
Hayward Consulting and Design has been providing residential and commercial mechanical designs throughout Ontario since 1997. Our 28 plus years of industry experience and commitment to proven technologies has been a significant factor in setting us apart from our competitors when it comes to innovative, practical design solutions.
Our commitment to quality, combined with honest, reliable service has proven to be the successful framework in ensuring the continued growth of our company.
*The LEED rating system offers four certification levels for new construction -- Certified, Silver, Gold and Platinum -- that correspond to the number of credits accrued in five green design categories: sustainable sites, water efficiency, energy and atmosphere, materials and resources and indoor environmental quality.